There are few cookies I can resist — whether it's a chewy cookie or a crispy cookie, or it's chocolate chip or peanut butter — I simply can't walk away from any of them.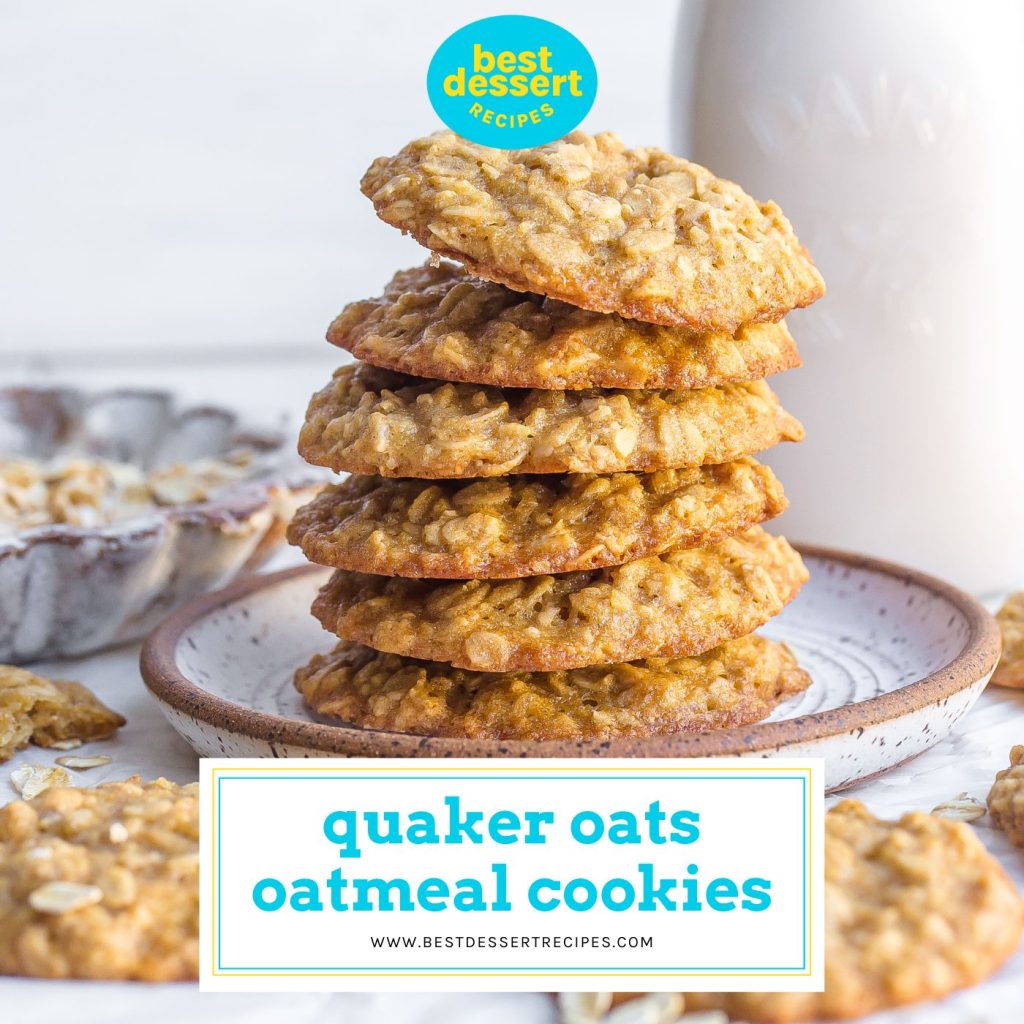 But I especially love these Quaker Oats oatmeal cookies because they make me feel a little healthy while I'm enjoying them.
While I love all of the cookies (and I do mean all) there's just something about an oatmeal cookie that hits the spot. It's moist, chewy, and sweet and has that irresitible texture from the oats.
There really aren't any other cookies quite like an oatmeal cookie (cue the remix: ain't no cookie like an oatmeal cookie).
If you're the kind of baker — either novice or experienced — who likes to bake homemade cookies to take to work, serve to guests at gatherings, or sell at bake sales at school, this recipe is for you. It's easy, quick, and it's the best way to incorporate a bit of healthiness into some sweet goodness.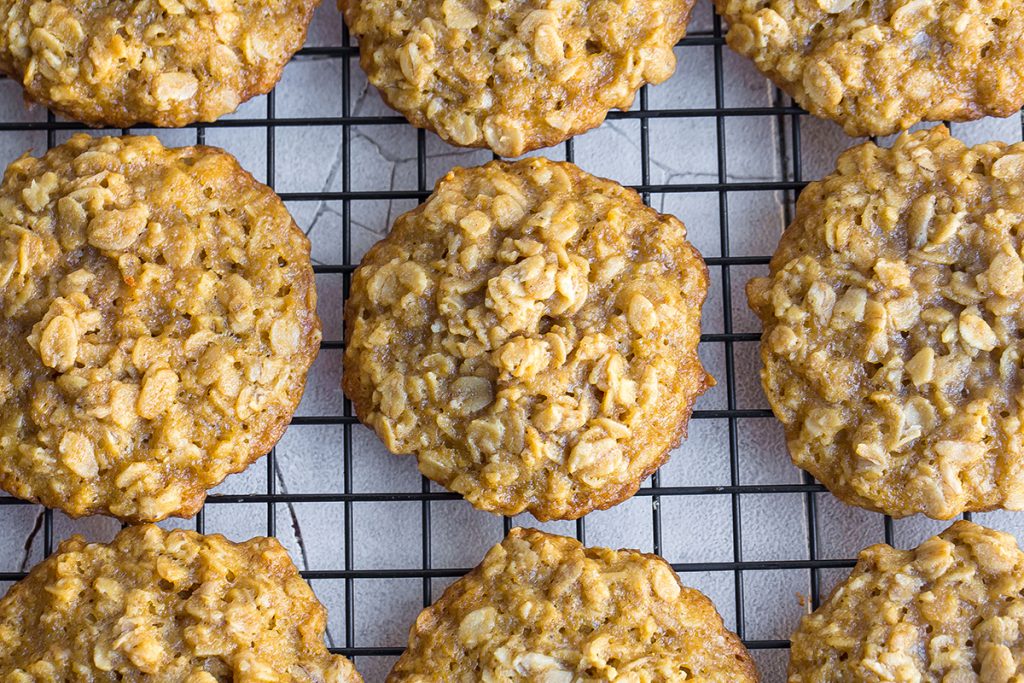 What is the difference between old fashioned oats, rolled oats, and quick oats?
While all oats are an excellent source of fiber and protein that is plant-based, not all oats are made the same.
Quaker Oats actually lays out the oat logistics well, explaining how various types of oats differ. Old fashioned and rolled oats are essentially the same.
Quaker describes old fashioned oats as "flat and flakey," which makes sense for a rolled oat. They cite the fact that this type of oat has more ability to absorb water, so while they're not the quickest to cook, they are quicker than other styles which makes them ideal for cookies.
Quick oats, however, are a more processed product. After rolling, they undergo steaming and more rolling to make them easy to make quickly.
There are a few other varieties like steel cut and instant, the former involving a much longer cooking process and the latter being as quick to prepare as its name implies. Those are both often best used for straight up oatmel rather than in oatmeal recipes (like cookies and bars).
For this recipe, the old fashioned (rolled) oats are the best to use to soak up all of that moisture from the rest of the dough ingredients to form the most decadent oatmeal cookie.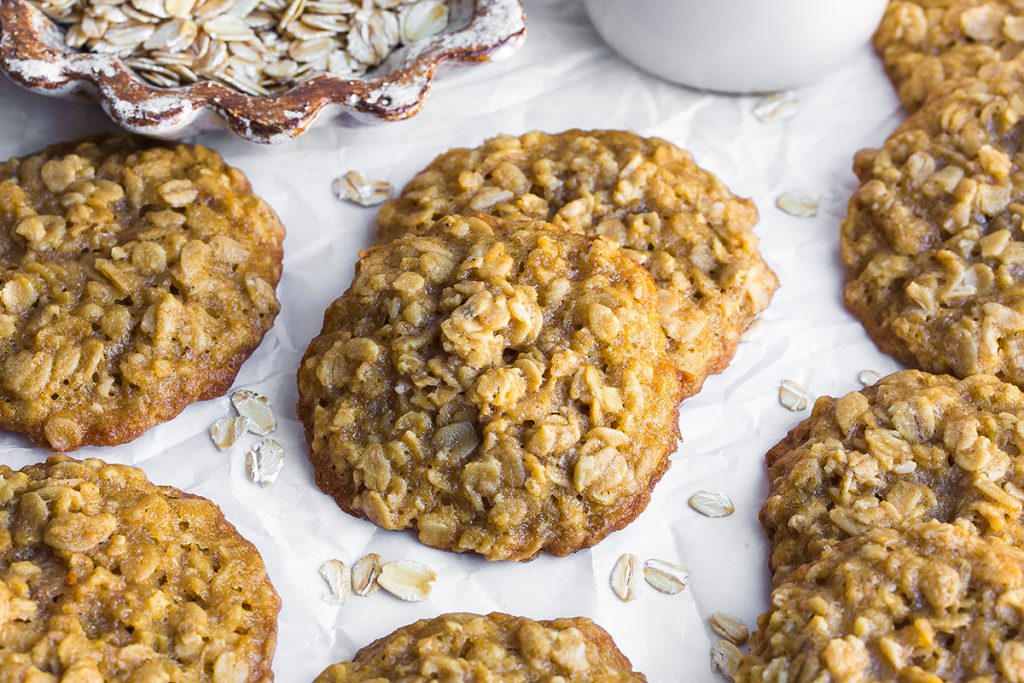 Why You'll Love Quaker Oats Oatmeal Cookies
If you already enjoy biting into sweet oatmeal cookies, you'll enjoy these cookies. But here are a few extra reasons to love this recipe.
Quick – Using minimal bowls and kitchen appliances you can easily whip up these cookies in just a few steps. It doesn't have to take a long time to make homemade cookies and this recipe proves it!
Tasty – While the ingredients are simple, you'll get a balanced, delicious cookie that you'll be just as happy to snack on at home as you'll be proud to sell at bake sales or take to a party.
Versatile – You can have these just as an afternoon snack but you can also use them for ice cream cookies or as a garnish for other dishes like a big bowl of homemade ice cream.
Portable – These are easy to take anywhere — pack them in lunchboxes, take them to a cookout, or put them on a pretty plate for a holiday party.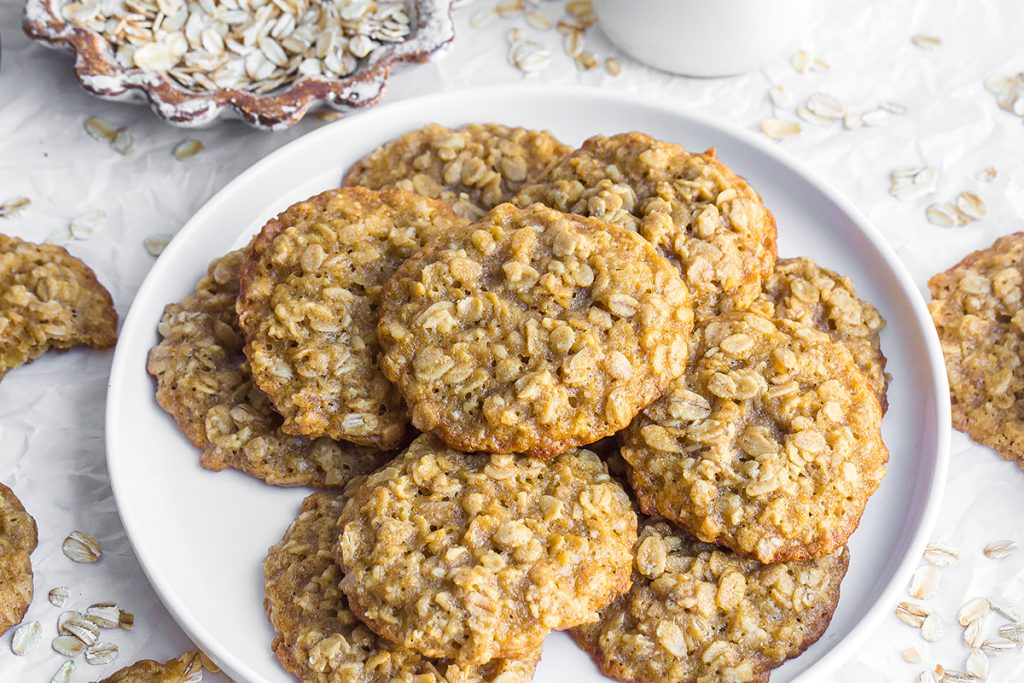 Ingredients
One of the things that makes this recipe so easy is that you probably have all of the ingredients in your kitchen already.
All-purpose flour – All purpose flour is a key ingredient to make sure these cookies rise.
Fine sea salt – You want salt in baking recipes to bring out the flavors of the other ingredients. Fine granules are ideal because they dissolve quickly and easily.
Baking soda – A leavening agent, baking soda is an important ingredient to also help the cookie dough to rise while baking.
Vegetable shortening – This ingredient helps to make these cookies moist.
Light brown sugar – Make sure to pack your brown sugar in the measuring cup to ensure you have enough.
White sugar – Granulated sugar is perfect for this recipe because its granules mix in well and dissolve quickly.
Whole milk – You'll want to use full fat dairy to make sure that you have the most moist and chewy oatmeal cookies.
Vanilla extract – When possible, try to use pure extract over the imitation variety. It imparts more flavor and rounds out the other ingredients.
Egg – Always use large eggs when baking to ensure the recipe turns out just right.
Old fashioned oats – Be sure not to substitute other varieties. Old fashioned are exactly what you need for this recipe.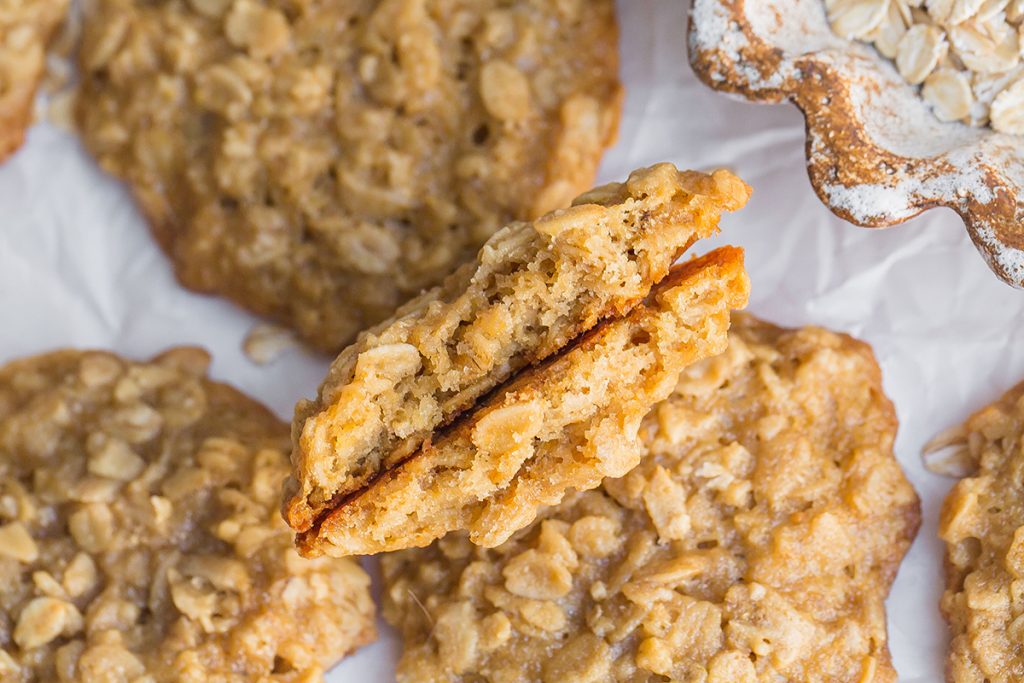 How To Make Quaker Oats Oatmeal Cookies
With just a handful of steps, these cookies come together quickly and easily.
Using a whisk, mix together the main dry ingredients (all purpose flour, sea salt, and baking soda).
In a large bowl of stand mixer fitted with a paddle attachment (or you can use an electric mixer) add the vegetable shortening, milk, vanilla extract, and egg. Beat the ingredients on high speed until smooth.
Next, turn the mixer down to low and while continuing to mix, add the granulated sugar and then the brown sugar.
After incorporating the sugars, add the previously combined flour mixture.
Once all ingredients are combined, gently fold in the old fashioned oats. Avoid overmixing.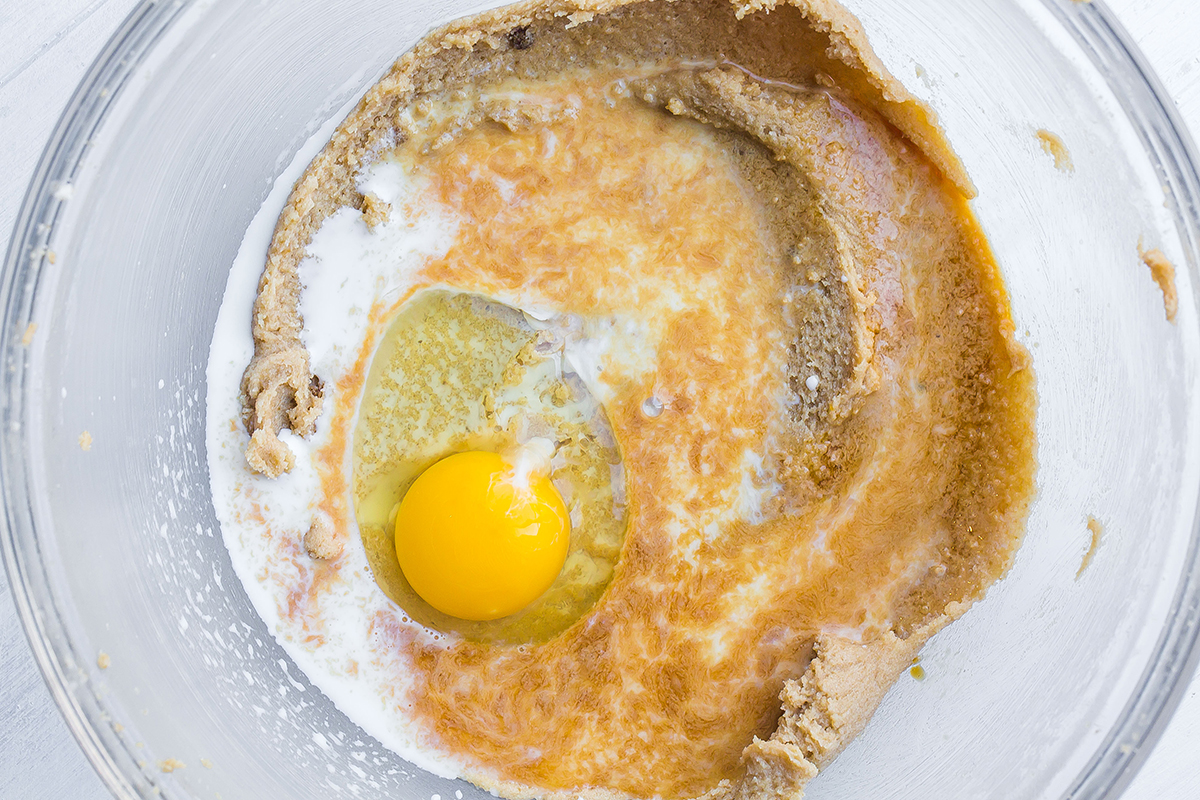 Using a cookie scoop , ice cream scoop, or spoon, portion out the oatmeal cookie dough. Place the spoonfuls of dough onto the parchment paper or a prepared baking sheet.
Bake the cookies until they are slightly golden brown and a bit firm.
Remove from the oven and allow to cool for a few minutes before transferring them to a wire rack to cool to room temperature.
Variations
This is a basic quaker oats oatmeal cookies recipe but you can put your own spin on it!
Glaze – Drizzle a sweet powdered sugar icing over top of the cookies for extra sweetness.
Dried fruit – Raisins or craisins are a great addition. They make you feel like you're cooking up a healthy oatmeal cookie.
Chocolate – Melt dark, milk, or white chocolate chips and spoon it over top. Alternatively, fold the chips into the batter for chocolatey cookies.
Nut butters – Add nut butter to the dough before baking. Or melt it and either dip the cookies into it or drizzle it over top.
Nuts – Crush some of your favorite nuts and add them to the batter.
Butterscotch – Impart sweet butterscotch flavor by folding a little bit of butterscotch chips into the dough.
Dark brown sugar – Instead of light, use the dark variety for more molasses-style flavor.
Spices – Try adding some fall flavors like cloves or pumpkin spice to the dought. Even a hint of cinnamon will make these your new fall (or winter) favorite cookie – try sprinkling a teaspoon of cinnamon over the warm cookies.
Caramel – Either fold in caramel chips or melt them and drizzle the sauce over top of the cookies.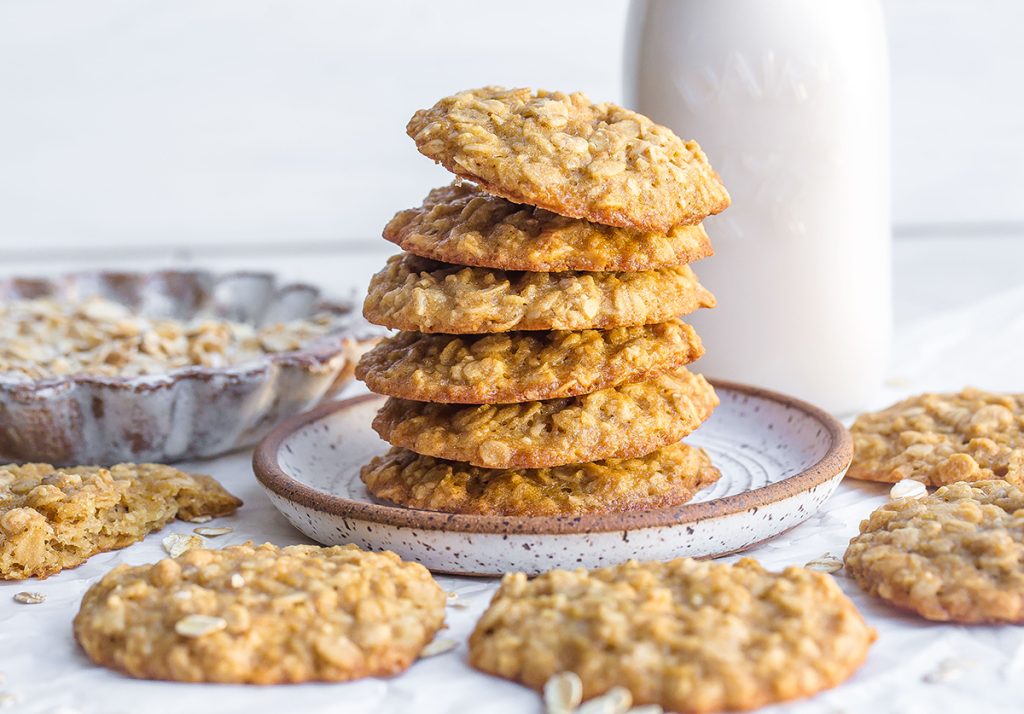 Storage Make Ahead and Freezing
If your house is like ours, these quaker oats oatmeal cookies won't stick around long! But you'll still want to know how to store them in the short term (or long term, if needed — maybe if you make a double batch!).
Make Ahead: Make cookie dough up to 24 hours ahead of baking. Be sure to refrigerate it after it's mixed.
Storage: Store these cookies for up to 5 days at room temperature in an airtight container or ziploc bags. They do not need to be refrigerated, but you can do so if you prefer.
Freezer: Freeze oatmeal cookies in freezer-safe containers or bags or wrap tightly in plastic wrap, for up to 3 months.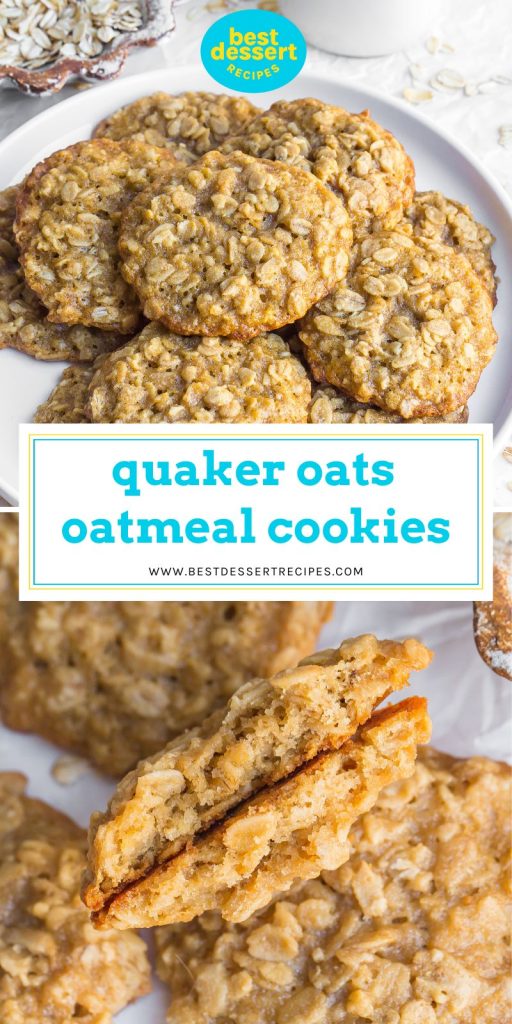 More Creative Cookies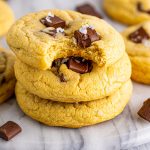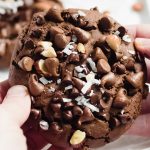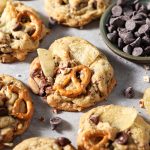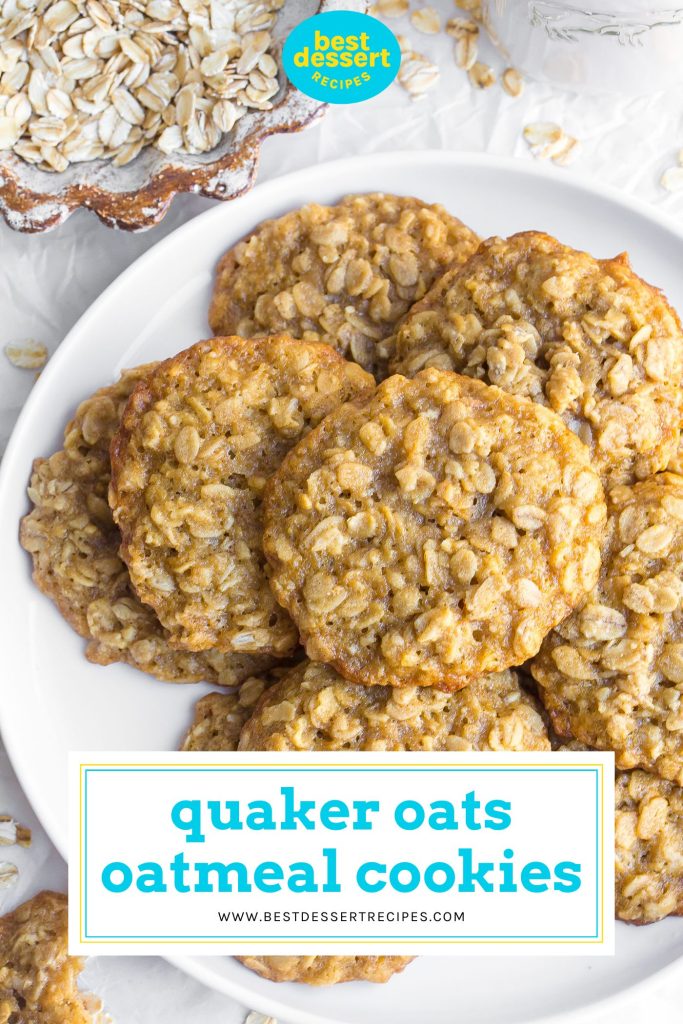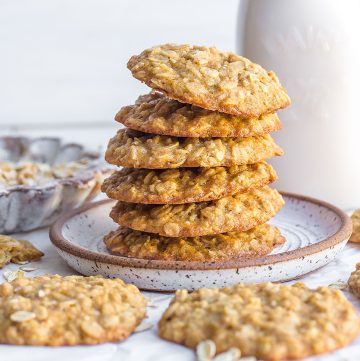 Quaker Oats Oatmeal Cookies
Moist, chewy and sweet, these EASY Quaker Oats Oatmeal Cookies are a classic recipe that you will want to make over and over again!
Print
Pin
Rate
Ingredients
1

cup

all-purpose flour

1

teaspoon

fine sea salt

½

teaspoon

baking soda

¾

cup

vegetable shortening

¾

cups

light brown sugar

packed

½

cup

sugar

¼

cup

whole milk

2

teaspoons

vanilla extract

1

egg

3

cups

old fashioned oats
Instructions
Preheat the oven to 375°F and line baking sheets with parchment paper.

Sift together the flour, salt and soda. Set aside.

In a large mixing bowl or the bowl of a stand mixer fitted with the paddle attachment, cream together the shortening and sugars. Add the milk, vanilla and egg until fully combined.

In two increments, add the flour mixture until just combine, then add oats.

Using a 1 tablespoon cookie scoop, place onto the baking sheets at least 2-inches apart (they will spread).

Bake for 12-14 minutes or until edges are lightly browned.

Remove and allow to cool on the pan for 5 minutes, then transfer to a wire cooling rack.

If you've tried this recipe, come back and let us know how it was in the comments or star ratings.
Nutrition
Calories:
107
kcal
|
Carbohydrates:
15
g
|
Protein:
1
g
|
Fat:
5
g
|
Saturated Fat:
1
g
|
Polyunsaturated Fat:
1
g
|
Monounsaturated Fat:
2
g
|
Trans Fat:
1
g
|
Cholesterol:
5
mg
|
Sodium:
84
mg
|
Potassium:
39
mg
|
Fiber:
1
g
|
Sugar:
7
g
|
Vitamin A:
9
IU
|
Calcium:
11
mg
|
Iron:
1
mg