I know this is a pineapple upside down cake, but I am infatuated with cherries, so I added a few more than recipes tend to call for (one in each pineapple center). Not only does that boost the extra cherry flavor, it also imparts a bright pop of color.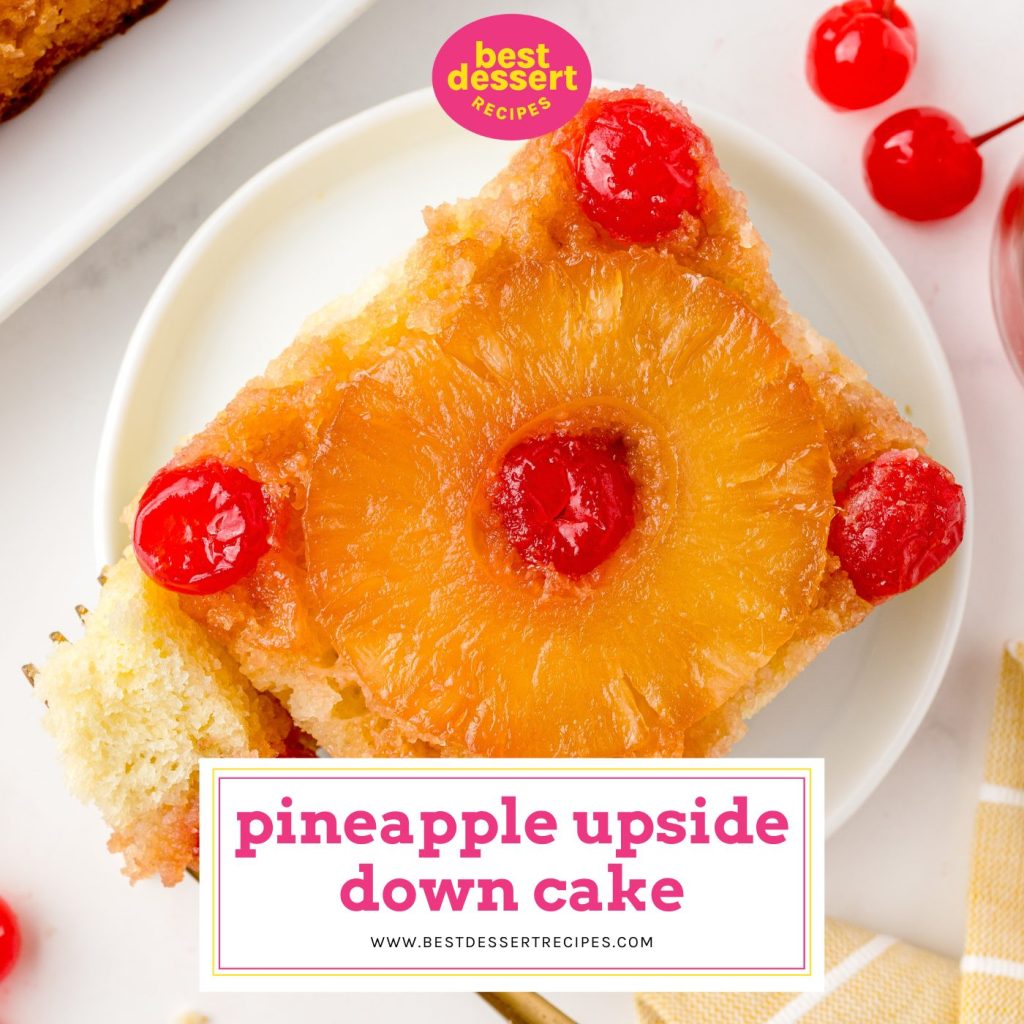 Pineapple juice replaces the water giving the sponge a sweet, fruity, and super moist consistency. A sticky brown sugar sauce glaze, along with the fruit, serves the role of frosting.
This easy recipe uses cake mix as the base. I love yellow cake mix because it is super buttery, but white can also be used.
Adding vanilla extract takes the flavor up a notch to a super rich cake that tastes like it was baked from scratch.
The only challenging part of this recipe is having a serving tray the correct size for a 9×13 cake to turn it out onto.
Because the pineapple topping is sugar-based, it tends to harden as it cools, so immediately run a knife around the edges and invert while still hot. If you do wait a few minutes, you can pop it back into the oven to resoften.
After inverting, let the pan stay on top of the cake for 5 minutes (but not longer or it will stick!) to let the rest of the brown sugar topping drizzle down the sides. Alternately, you can remove it and use a spatula to get the rest, but it rarely drizzles on as evenly as it does naturally.
Easy pineapple upside down cake is amazingly delicious warm and à la mode with a heaping scoop of homemade vanilla ice cream. You can also serve it at room temperature.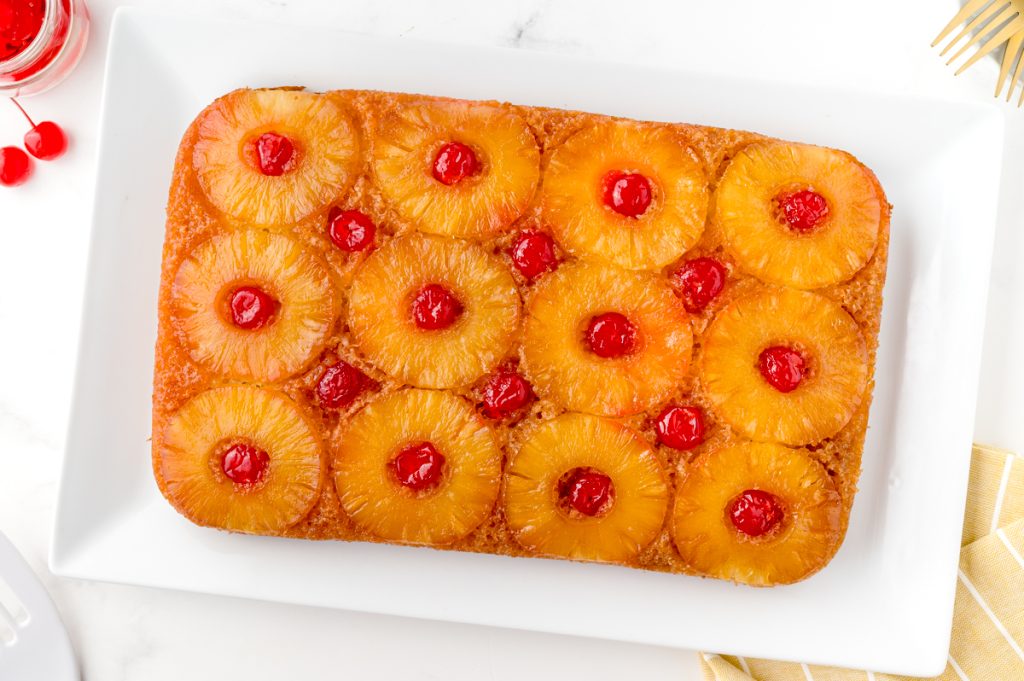 Why You'll Love Pineapple Upside Down Cake
This traditional pineapple upside down cake is full of sweet and fruity flavors — what's not to love, right?
Pretty – With the bright pineapples and cherries and the sweet brown glaze spilling down the sides, this cake is an impressive dessert.
Versatile – Pineapple upside down cake is a crowd pleaser for virtually any type of event. You can serve it at cookouts and potlucks as well as dinner parties or baby showers.
Customizable – Since it uses a standard yellow or white cake mix, this recipe is a great canvas that you can add any of your favorite add-ins to.
Easy – Overall this is a fairly easy recipe with simple ingredients. The hardest part is inverting the pan and you can always get an extra pair of hands in the house to help!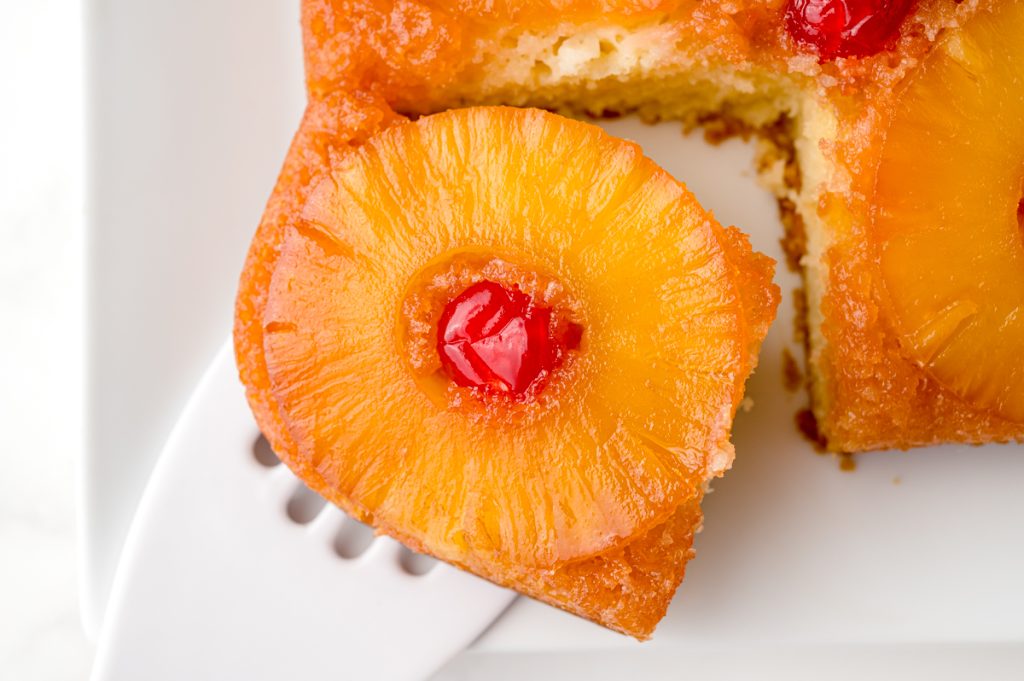 Ingredients
One of the great things about this easy pineapple upside-down cake recipe is that the ingredients are all easy to find at your grocery store. Or, you may already have them in your kitchen.
Unsalted butter – As with most baking recipes you want to use butter that doesn't already have salt. This way, you can better control the salt level in the cake.
Sea salt – Be sure to use a fine sea salt so that it mixes well with the brown sugar. It will also dissolve in the warm butter more quickly.
Light brown sugar – Pack the brown sugar into the measuring cup tightly. This way, you ensure that you have plenty of the ingredient for the glaze.
Pineapple slices – It's best to use thick slices of pineapple — be sure to reserve the juice. You can prevent the cake from potentially being soggy by blotting the pineapples with a paper towel before placing them in the pan.
Maraschino cherries – Pour these into a bowl ahead of time so that you can go through them and remove any stems.
Vanilla cake mix – Sift the mix so that it combines well with the other ingredients. This will help combat lumpiness and minimize mixing time.
Pineapple juice – This is the juice from the container of pineapple slices. If there isn't enough, fill the rest of the measuring cup with water.
Eggs – Use large eggs so that you have just the right amount to make sure you have a moist cake.
Vegetable oil – This is the oil that I prefer to use for this recipe but you can swap it out for your favorite oil if you prefer.
Vanilla extract – Vanilla helps bring out the sweetness in baked goods but you can use another extract if you want to impart other flavors.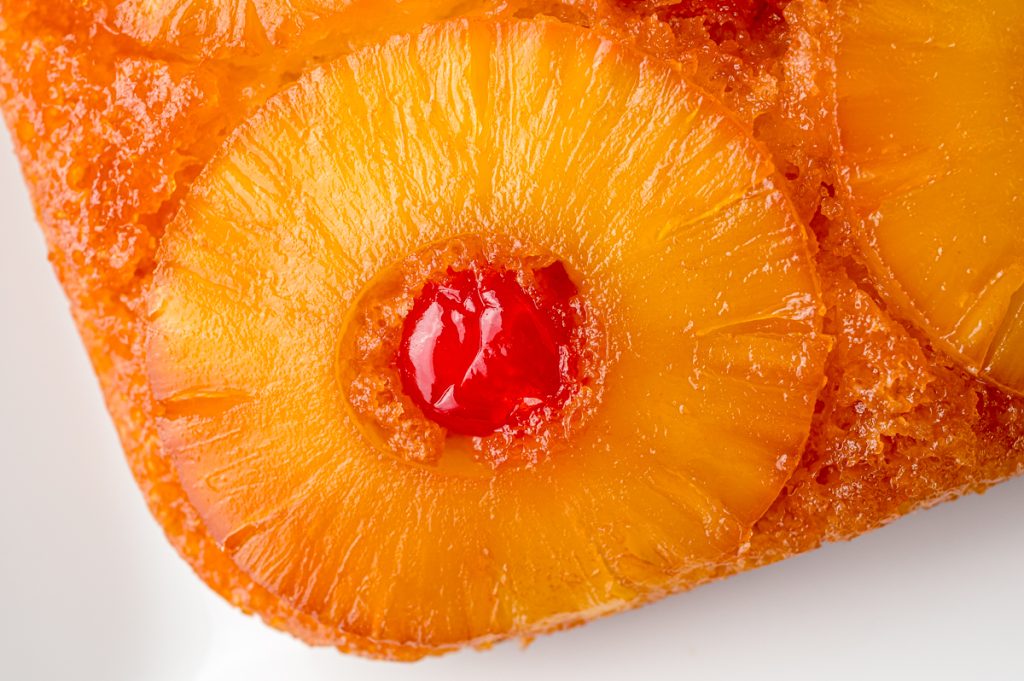 How To Make Easy Pineapple Upside Down Cake
Add butter to the prepared baking dish. Place pan in the hot oven until it melts.
While the butter is melting, mix brown sugar and salt. Ensure that both ingredients are fully mixed.
Once the butter is melted, remove the pan from the oven. Tilt and swirl the dish so that the butter evenly coats the bottom.
Using a large spoon, sprinkle the brown sugar over the butter — spread it across the bottom of the pan so that it mixes with the butter. It does not need to be fully incorporated — the mixture can remain somewhat gritty.
Place the pineapple rings over the brown sugar mixture.
Next, place cherries in the center of each pineapple slice as well as in between slices.
Next, combine the cake mix, reserved pineapple juice, eggs, oil and vanilla in a large mixing bowl.
Stir the mixture well (or mix with a hand mixer on medium speed) until the cake mix is moist and all ingredients are fully combined. There should be few lumps.
Pour the cake batter over the pineapple slices and cherries. Use a rubber spatula to scrape the bowl to get all of the cake mixture into the pan.
Place the pan back in the oven and bake. To test readiness, stick toothpicks into the center of the cake and ensure they come out clean.
When you remove the pan from the oven, use a butter knife to loosen the cake from the sides of the dish.
Choose a rectangular serving dish that is larger than the pan and place it over top. You can also use a large cutting board.
Next, invert the pan — turn the cake upside down so that the pineapples and cherries are on top and the cake is resting on the serving dish. Be sure to use pot holders or hot pads during this process. Let the cake cool.
After the wait period, remove the pan. You can serve immediately or allow the cake to come to room temperature.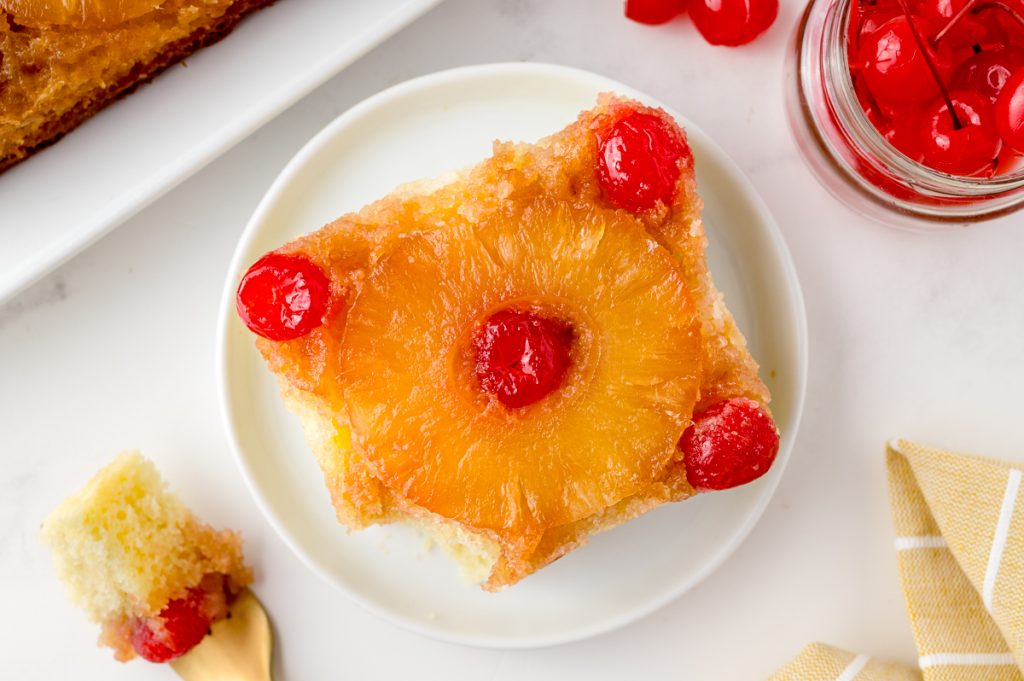 Variations
Outside of the additional cherries, this is a fairly classic pineapple upside down cake. However, there are lots of ways to switch it up to make it unique.
Brown sugar – Switch out the light variety for dark brown sugar for even richer flavor.
Nuts – Crush your favorite nuts and sprinkle them over top.
Confetti – Gently fold sprinkles into the batter for a funfetti-style cake.
Cupcakes – Make individual pineapple upside down cakes by baking them in a muffin tin.
Coconut – Add coconut flavor in the style of a poke cake by poking holes in the cake once it is baked, then pouring cream of coconut into it. Or, try sprinkling shredded coconut on top.
Fruit – Swap out the cherries for other fruit like strawberry halves, blueberries, or black berries.
Spices – Make a spiced cake by adding warm flavors like cinnamon and nutmeg.
Applesauce – Experiment with substituting some or all of the oil with applesauce for a lower fat, yet still moist, version of this cake.
Reduced sugar – Use your favorite sugar alternative to reduce the amount of sugar in the glaze.
Pan – You can experiment with using other pans like a round cake pan, bundt pan, or springform pan.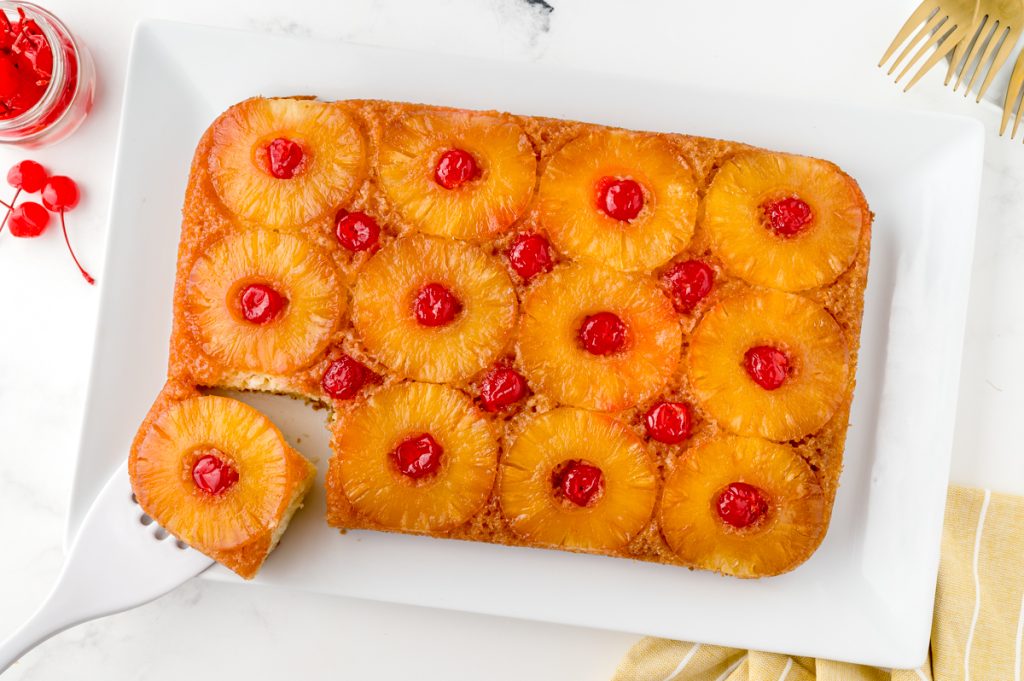 Storage and Freezing
Storage: Store in a cool, dry place at room temperature in an airtight container or cover with aluminum foil or plastic wrap for up to 5 days. Microwave individual slices for 10-15 seconds on 75% heat to gently warm.
Freezing: Freeze the cake whole or in individual pieces. However, note that the brown sugar topping rarely keeps the same syrupy texture, while it still tastes delicious. Thaw at room temperature until fully defrosted.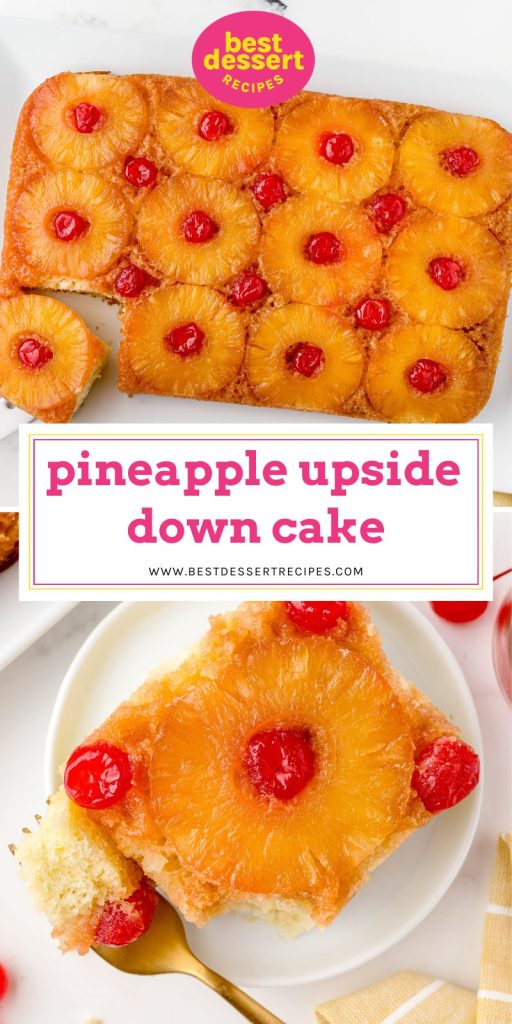 More Fun Cakes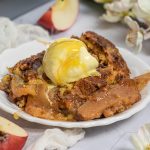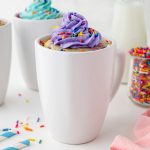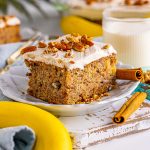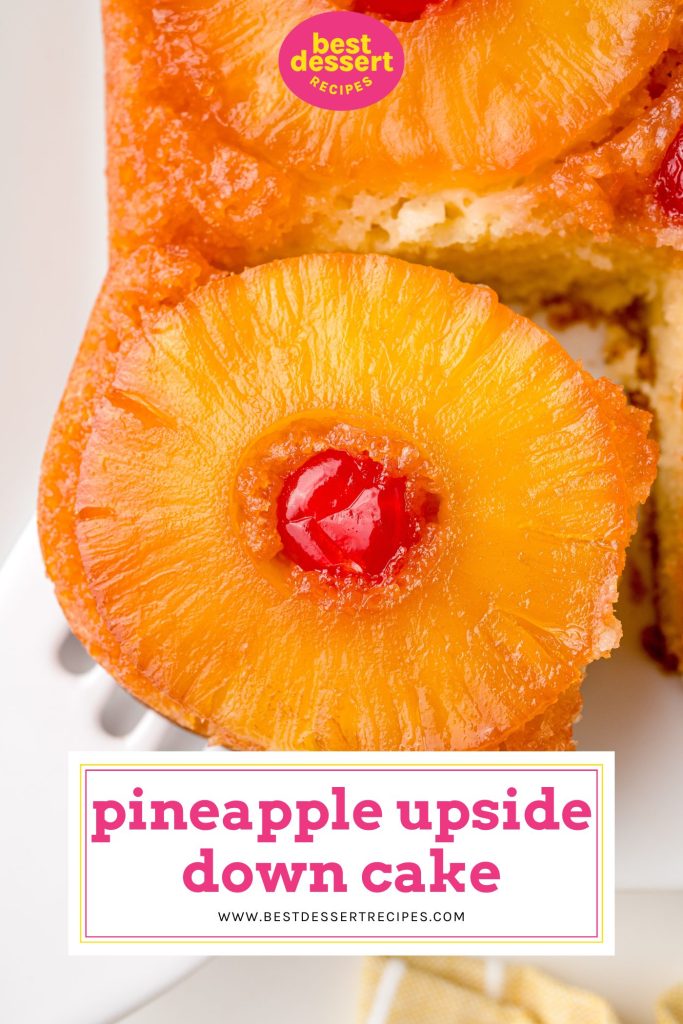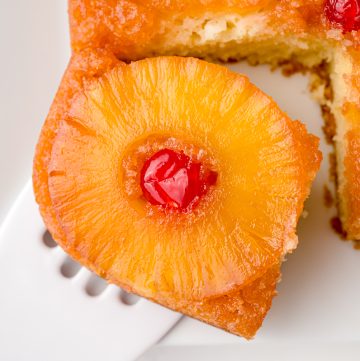 Pineapple Upside Down Cake
With tons of cherries and pineapple flavor, this EASY classic Pineapple Upside Down Cake recipe is sure to be a winner for any event!
Print
Pin
Rate
Ingredients
¼

cup

unsalted butter

¼

teaspoon

fine sea salt

1

cup

light brown sugar

packed

1

can

20oz can pineapple slices (TK slices), juices reserved

28

maraschino cherries without stems

1 15.25

ounce

vanilla cake mix

sifted

1

cup

pineapple juice

fill the rest with water if reserved juices don't equal 1 full cup)

3

large eggs

½

cup

vegetable oil

1

tablespoon

vanilla extract
Instructions
Preheat oven to 350°F and coat a 9×13 pan with cooking spray along all the bottom and all of the sides.

Place the butter in the bottom of the pan and then into the hot oven until butter melts, approximately 4-5 minutes.

Meanwhile, stir together the brown sugar and salt.

Remove the pan from the oven and swirl so butter covers the bottom. Sprinkle brown sugar mixture over butter, using a spoon to evenly spread into the bottom of the pan. It may not fully absorb and be a little gritty, this is fine.

Arrange pineapple slices over the brown sugar. Place cherries in the center of each slice and around the slices. Set aside.

In a large mixing bowl, stir together the cake mix, pineapple juice (if reserved juices do not equal 1 full cup, add enough water to make 1 cup), eggs, oil and vanilla. Stir well until few lumps remain, about 2 minutes.

Pour cake mix over pineapple slices.

Return to oven and bake for 45-48 minutes, or until it passes the toothpick test.

Remove and immediately run a butter knife along the edges. Place a rectangular serving dish over the top and carefully using hot pads, invert. If the edges get a little too browned, use a serrated knife to trim them off.

Remove the pan and serve warm or at room temperature.

If you've tried this recipe, come back and let us know how it was in the comments or star ratings!
Nutrition
Calories:
378
kcal
|
Carbohydrates:
58
g
|
Protein:
3
g
|
Fat:
15
g
|
Saturated Fat:
5
g
|
Polyunsaturated Fat:
6
g
|
Monounsaturated Fat:
4
g
|
Trans Fat:
0.4
g
|
Cholesterol:
51
mg
|
Sodium:
337
mg
|
Potassium:
100
mg
|
Fiber:
1
g
|
Sugar:
41
g
|
Vitamin A:
186
IU
|
Vitamin C:
2
mg
|
Calcium:
116
mg
|
Iron:
1
mg