While I adore munching on the likes of chocolate covered caramels or sipping on caramel flavored coffee, there's nothing quite like the decadence of spooning creamy caramel sauce over dessert.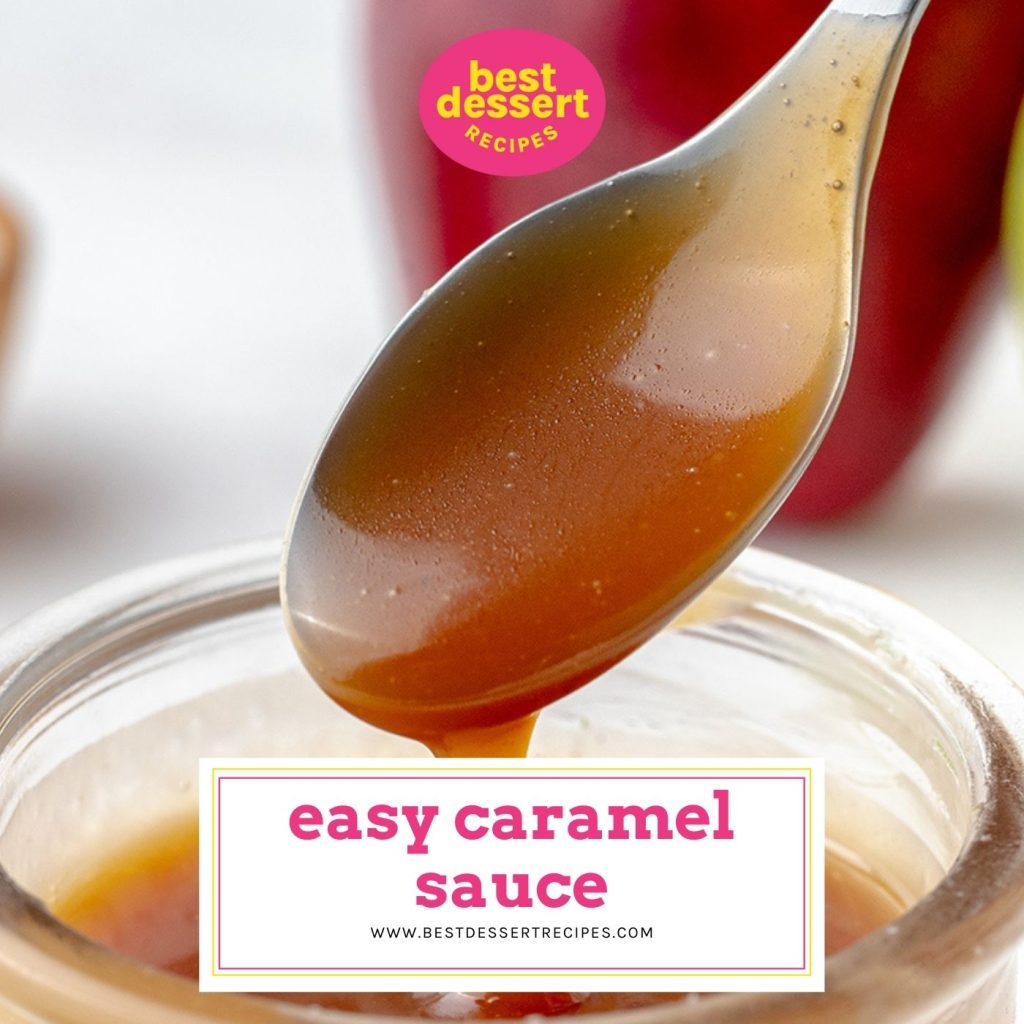 Homemade Caramel Sauce Recipe
Whether I am leaning a little healthier with fruit, or scooping out some ice cream for a sundae, caramel sauce is my go-to treat for a dessert dip or topping. I've been known to drizzle it over brownies and cookies even when the recipe doesn't call for it.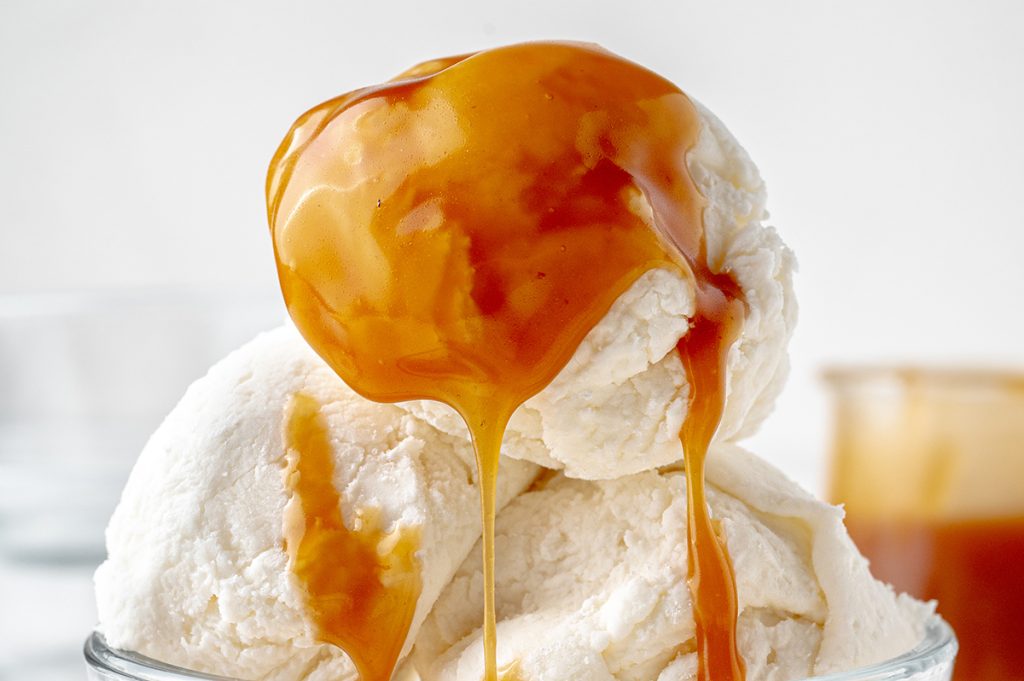 With only six simple ingredients (mostly kitchen staples!), this caramel sauce is so incredibly easy to make and probably one of my favorite desserts. It can even be made ahead for an upcoming dinner party, or serve as an afternoon snack.
One of my favorite parts of this homemade caramel recipe is the addition of fleur de sel. The use of this elevated ingredient takes the caramel sauce to a new level.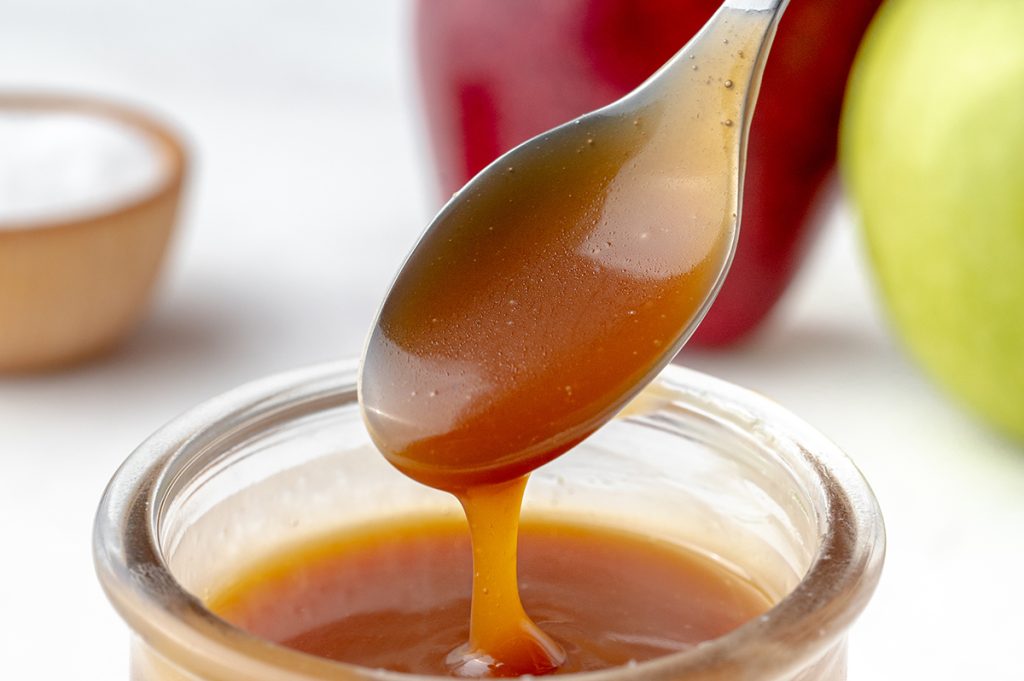 Ingredients
Sugar– simple granulated sugar will work well for this caramel sauce recipe. Some folks also prefer to use brown sugar, leaving behind a molasses aftertaste.
Water – while there are some debates about whether or not to use distilled water when cooking, or any bottled variety, for this caramel sauce regular tap water will work just fine. The purpose is to have something to burn off while the sugar caramelizes. Without it, it will burn before turning into the desired amber sauce.
Heavy cream– some cooks may use condensed milk or even whole milk in their caramel, but heavy cream makes this caramel sauce shine.
Unsalted butter- most bakers believe that butter used in recipes should always be unsalted. For this recipe, it's particularly important since the addition of fleur de sel will add an element of saltiness. If you use salted butter, omit the additional salt.
Vanilla Extract- if your pantry is bare and you don't have vanilla handy, this ingredient can be left out. However, the addition of vanilla rounds out most any sweet recipe. You can also choose any other extract that pairs well with caramel – almond extract is a popular substitution.
Fleur de sel– using fleur de sel gives this sauce the slight saltiness that pairs so perfectly with the sweetness and transforms it into the trendy salted caramel sauce. Another coarse sea salt can be swapped or can be omitted. Avoid using regular table salt which can have a metallic aftertaste.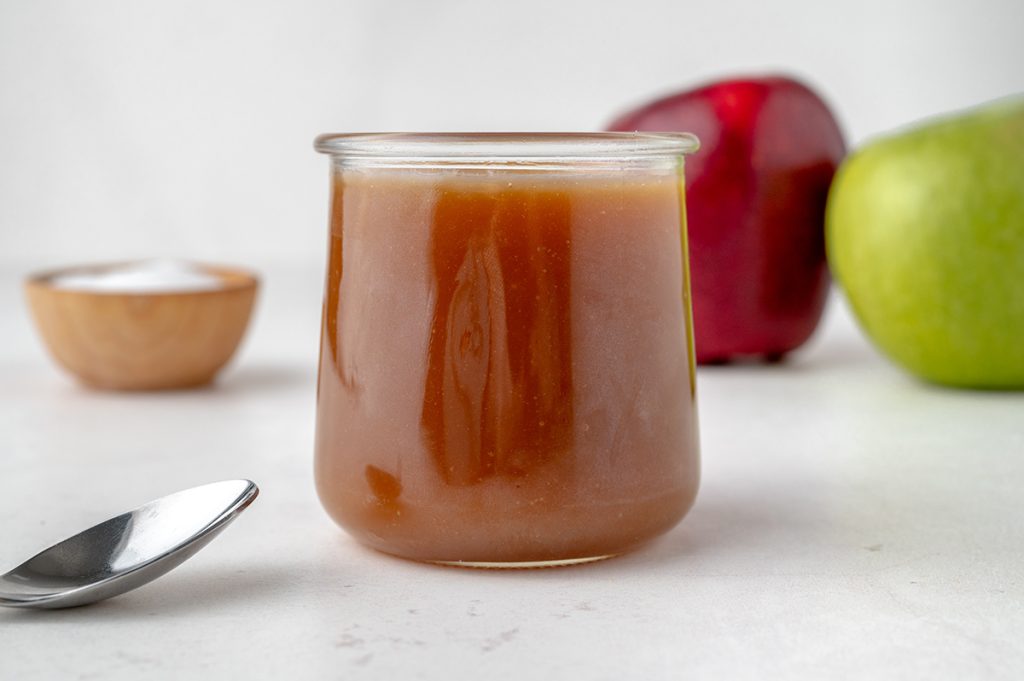 How To Make Caramel Sauce
First, make sure to use a heavy-bottomed pan. Heat is better distributed using this simple kitchen tool, helping to keep this easy caramel sauce recipe from burning.
Combine sugar and water over medium heat until the sugar dissolves. In order to avoid a gritty or grainy sauce, it's crucial to make sure all of the sugar is completely dissolved. Using a wooden spoon prevents sticking.
Increase the heat, bringing the mixture to a boil. Avoid stirring the sauce. Instead, softly swirl the saucepan. Some folks like to use a wet pastry brush to brush the splatters of melted sugar on the sides back into the sauce, but I've never found this necessary.
Continue to simmer for about 5-10 minutes until the mixture reaches a deep golden color and a syrupy consistency. If you are using a candy thermometer, the sauce should be about 350°F.
Remove the saucepan from the heat. Then, whisk butter and cream into the hot caramel mixture. Note: there is the potential for the mixture to sizzle, so ensure that you are careful when whisking.
Continue to whisk vigorously until reaching a consistency that is smooth and sticky.
Finally, whisk in the vanilla and the fleur de sel before setting aside to let the sauce cool. It will thicken more while cooling.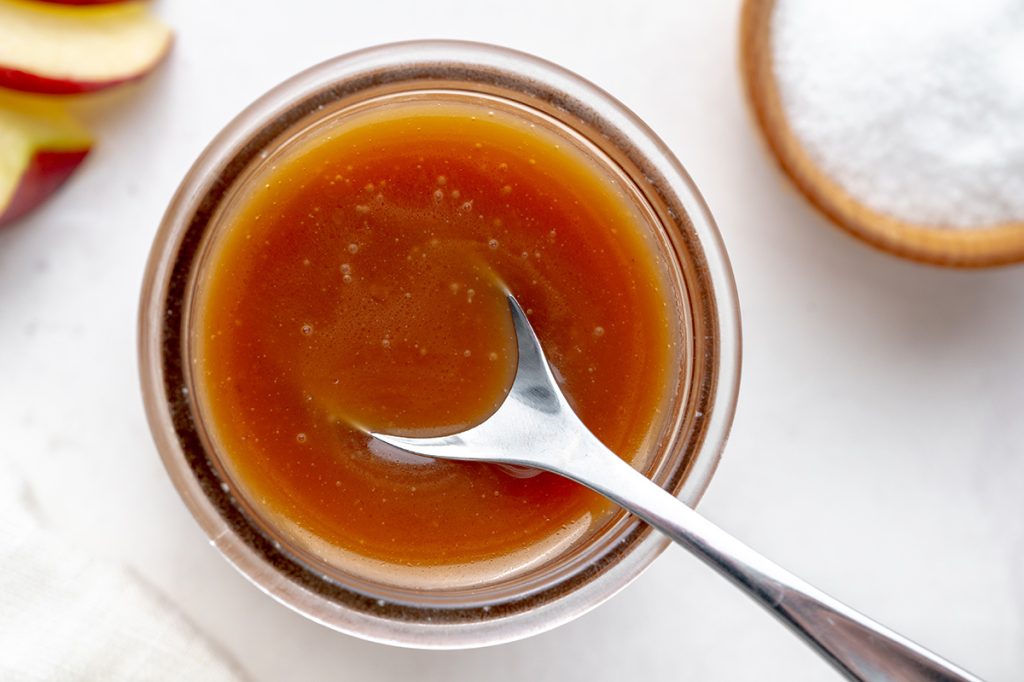 What To Serve With Caramel Sauce
While ice cream seems like the perfect pairing with this caramel sauce, there are plenty of other options to dip in or top. This is not the type of caramel sauce used to make caramel apples or chewy caramel candies- it is intended to be a dessert sauce.
Some suggestions:
Pretzels
Stir into coffee drinks
Popcorn
Apple Slices
Bread Pudding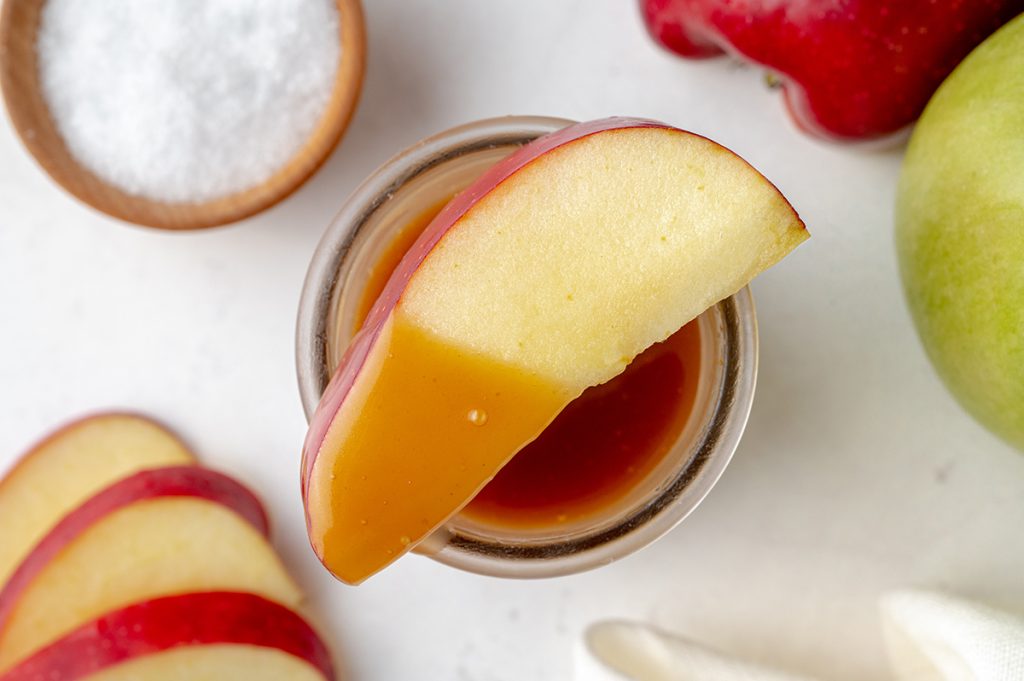 Storage and Freezing
Caramel sauce can be stored in the refrigerator in an airtight container or glass container for up to one week. make sure the sauce is room temperature before storing. If the sauce hardens in the refrigerator, use the microwave at 10-15 second intervals, stirring between, to soften the sauce.
It can also be stored up to four months in the freezer, but make sure to use a non-glass container (preferably plastic).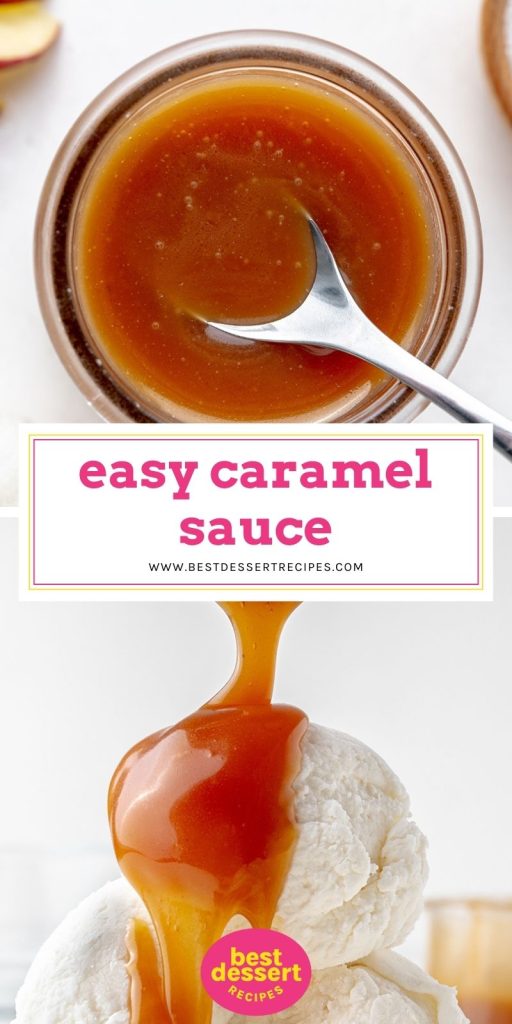 Other Dessert Sauce Recipes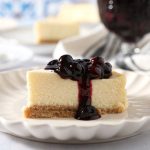 How to Make Marshmallow Fluff
With only 5 simple ingredients, you can have this homemade Marshmallow Fluff recipe ready in under 30 minutes! So light and fluffy!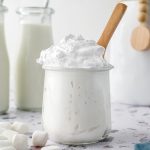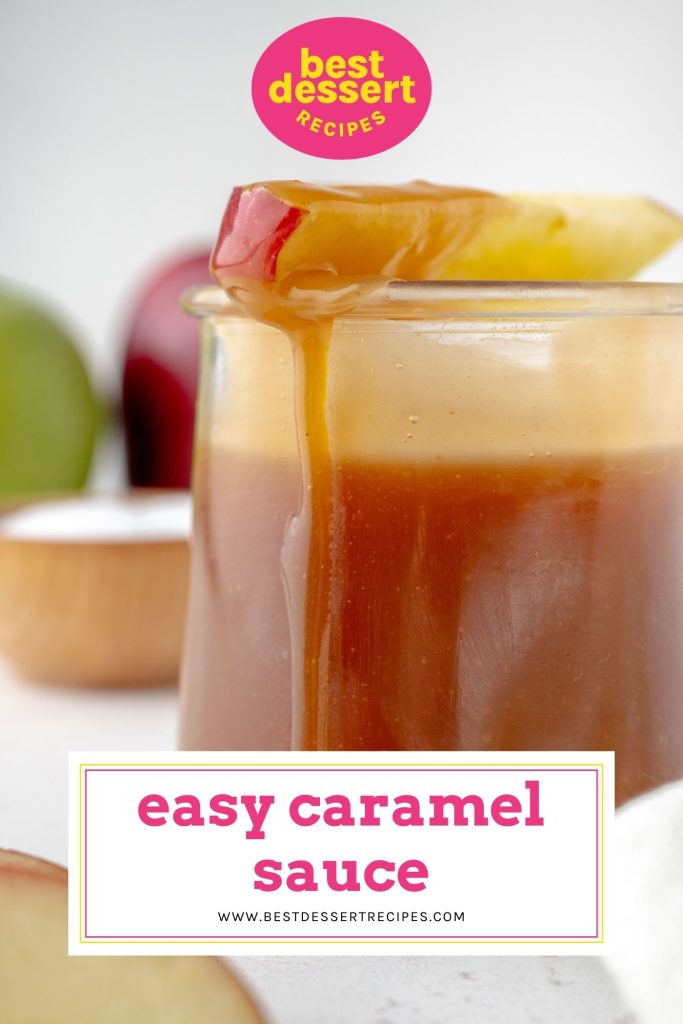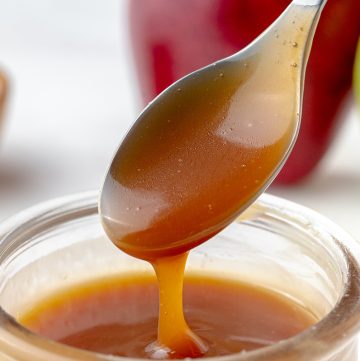 Easy Caramel Sauce
Rich and sweet, this easy caramel sauce can be whipped up ahead of time and used for up to 2 weeks. Easily transform into a salted caramel sauce.
Print
Pin
Rate
Instructions
In a heavy saucepan, combine the sugar and water over medium-low heat until the sugar dissolves.

Increase the heat and bring to a boil, swirling the saucepan gently, but not stirring. Simmer until the mixture is syrupy and a deep caramel color, about 5-10 minutes. If you are using a candy thermometer, the sauce should be about 350°F.

Remove the mixture from the heat and whisk in the butter and cream, being mindful that the mixture will spit and sizzle, so be careful. Whisk vigorously until it reaches a smooth, sticky consistency.

Lastly, whisk in the vanilla and fleur de sel. Set aside to cool.

If you've tried this recipe, come back and let us know how it was in the comments or star ratings.
Nutrition
Calories:
145
kcal
|
Carbohydrates:
17
g
|
Protein:
1
g
|
Fat:
9
g
|
Saturated Fat:
6
g
|
Polyunsaturated Fat:
1
g
|
Monounsaturated Fat:
2
g
|
Trans Fat:
1
g
|
Cholesterol:
26
mg
|
Sodium:
5
mg
|
Potassium:
16
mg
|
Sugar:
17
g
|
Vitamin A:
321
IU
|
Vitamin C:
1
mg
|
Calcium:
11
mg
|
Iron:
1
mg